10.6.2022.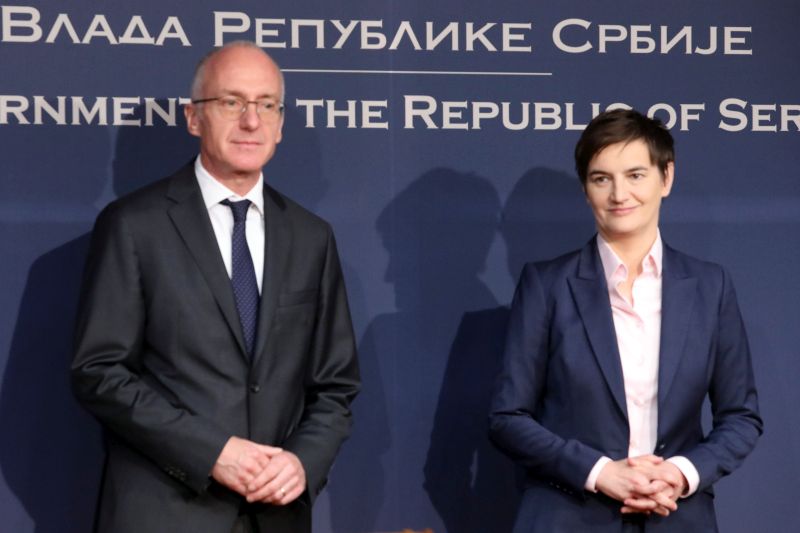 Prime Minister Ana Brnabic and German Ambassador to Serbia Thomas Schieb signed today the Agreement on cooperation between the two countries in the field of culture, education and science.
After the signing of the agreement, Brnabic said that this is a result of a long work of over ten years on harmonisation of everything that this all-encompassing Agreement contains.
The Prime Minister underlined that the Agreement will be of greatest utility to educational institutions, scientific institutes, cultural institutions and the film industry, but also to young people as it deals with cooperation in the field of youth entrepreneurship and sports.
She recalled that Germany is our most important trade partner and the largest bilateral donor, with German companies in Serbia employing over 76,000 workers.
Last year we reached trade exchange with Germany in the amount of €6.5 billion, and if we look at the overall exchange of goods and services, in 2021 it reached almost €8 billion, Brnabic stated.
The Prime Minister expressed satisfaction with the fact that the signing of the Agreement on cooperation in the field of culture, education and science additionally deepens cooperation between Serbia and Germany and creates bases for even more successful partnership in the years to come.
I thank the entire team at the Embassy and the German government who have worked with us on this, followed every step and were persistent enough so that we could get today to the point where we are, the Prime Minister said.
The nicer part of the job is now ahead of us, she added, and that is the implementation, which will be to the benefit of the young people, students, scientific and cultural institutions.
Schieb expressed gratitude to the Serbian government and the Prime Minister on their contribution to signing this Agreement, noting that in this way cooperation in the field of culture, education and science between the two countries is being raised to a higher level.